Behind the scenes of project Natrium
Lukas, our present customer gave his W650 Kawasaki in our hands over the winter.
Already, we could change the gas tank and seat. It makes a big difference already. Look how slim the new silhouette is!!
The gas tank Lukas brought in himself is hand made of Aluminum and fits (almost) perfect. What a piece of work for not-really-so-much-money!!
Still – some more work to do on this one. We are looking forward and are thankful for Lukas' thrust in us.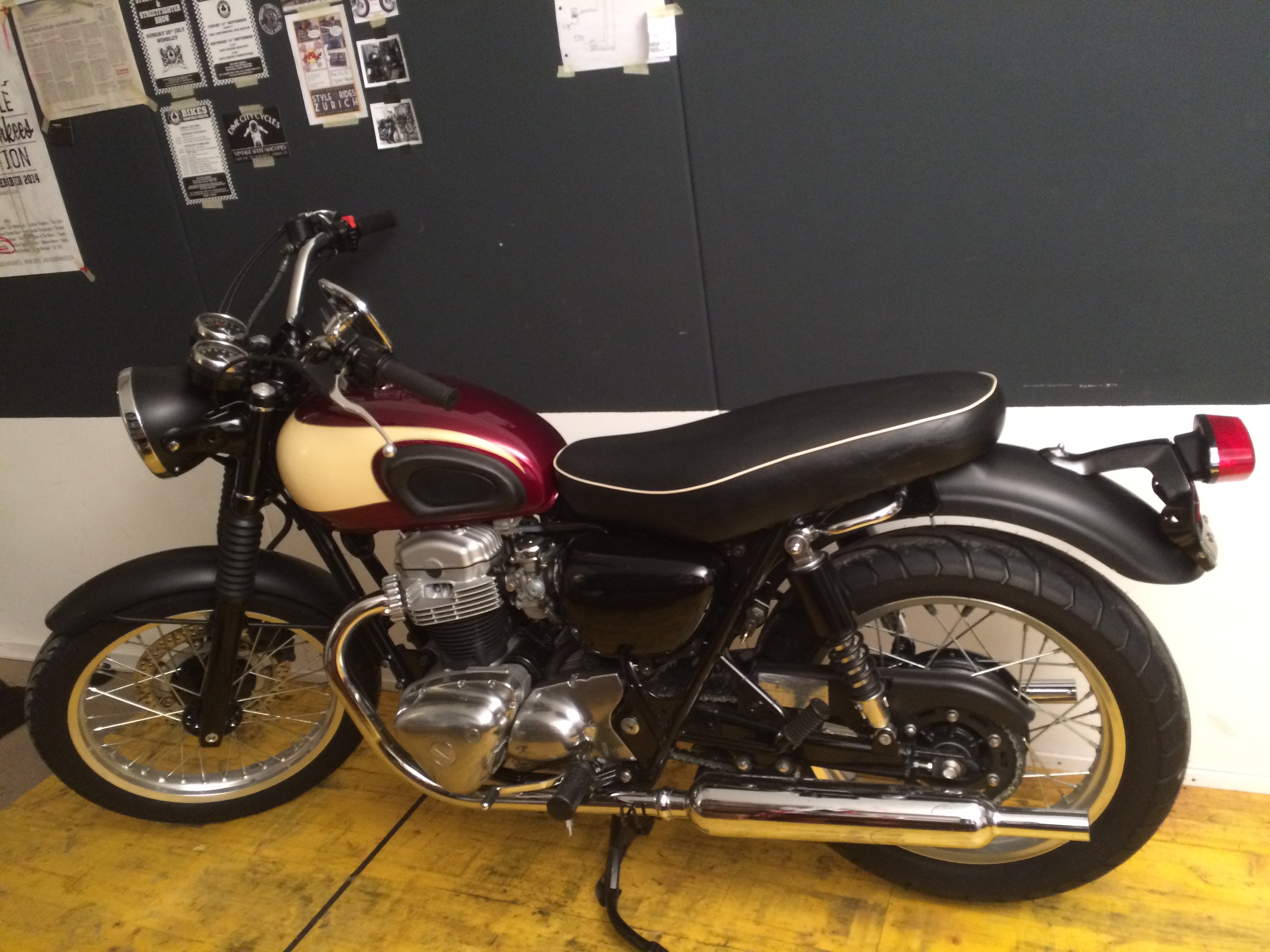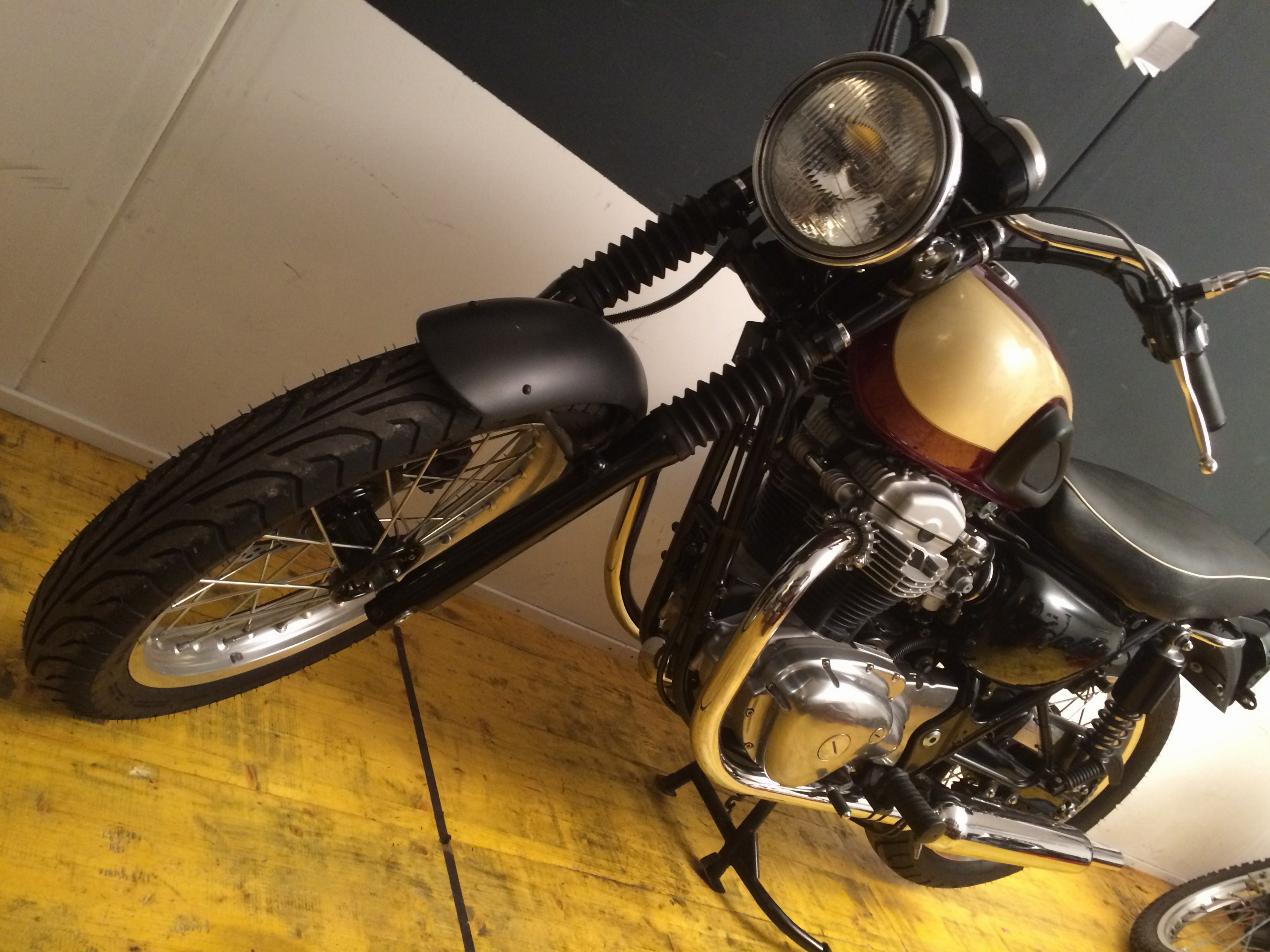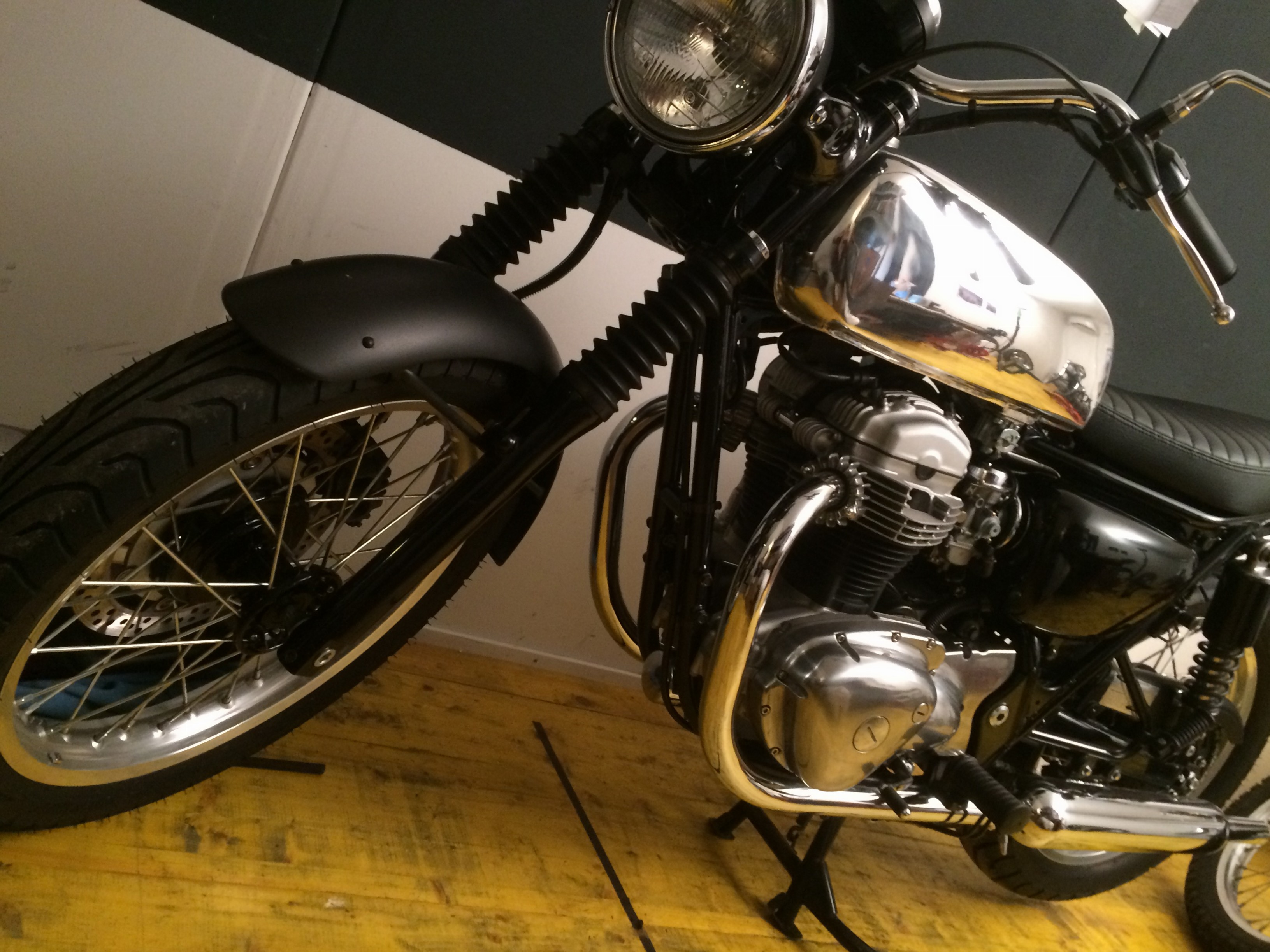 Greets
Patrick & Rene