Behind the scenes of project Carbon
If you ever wonder, where the heck we are this summer – it will be most probably in our atelier :-)
We are so happy and proud that Pascal just gave us the opportunity to lay some hands on his bike.
It will be called Carbon. It is a Honda CB 500 four – a reeeeaally beautiful one, too. Already.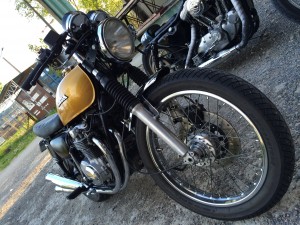 So, our activities on this one will be few. It just does not need a lot.
We will share our progress with you permanently on this channel.
Y'all have a good one.
Patrick & Rene