Behind the scenes of project Magnesium
Today, the Project called Magnesium has been handed over to the proud new owner. We are sure that the Yamaha XT550 will be seen soon around the area quite often.
Thanks for making business on a fair basis to Dominik!! We are sure that you will have lots of fun with your "Maggie"!
So, who's next? :-)
After man-years of work, hundreds of design-studies, dozens of visuals and god only knows how many curses cried out…
But it was all totally worth it, ´cause now, the latest project is finished. Only some vintage moto cross tires will be thrown on within the next few days.
So – ask yourself: Why not riding an easy-peasey-sleeky-geeky-one-of-a-kind bike this summer for some really little money.
Yamaha XT550, 1982
The bike is totally street legal (INCLUDING exhaust by Marving). Last inspection was in May 2015.
Running really smothly with only some 50k Kms on.
All for CHF 3500.00
Check it out and let us know..we have much more information in case you're interested.
Why not dropping by for a testride? More pics anytime
Project Magnesium, the Yamaha XT550, is still getting quite some treatment and after a complete makeover, it will hit the streets soon. Anyway, why not plan in advance and let you all know that this one will be for sale.
It's an easy-riding mule, light-handling and low-seating with a nice torque. You' ll love it. Price will be really nice, too.
If you are interested in the process, check on the project-site or get in contact with us.
Cheers
Patrick & Rene
After yesterday's working session, Stylerides Zurich consider the Yamaha XT550's front end as done. Fender has been exchanged with a raw aluminum one. Front Lamp in black matte with a clear glass and, of course, a yellow bulb :-) New brackets as well.
The original handle bar has been power coated and now looks like new.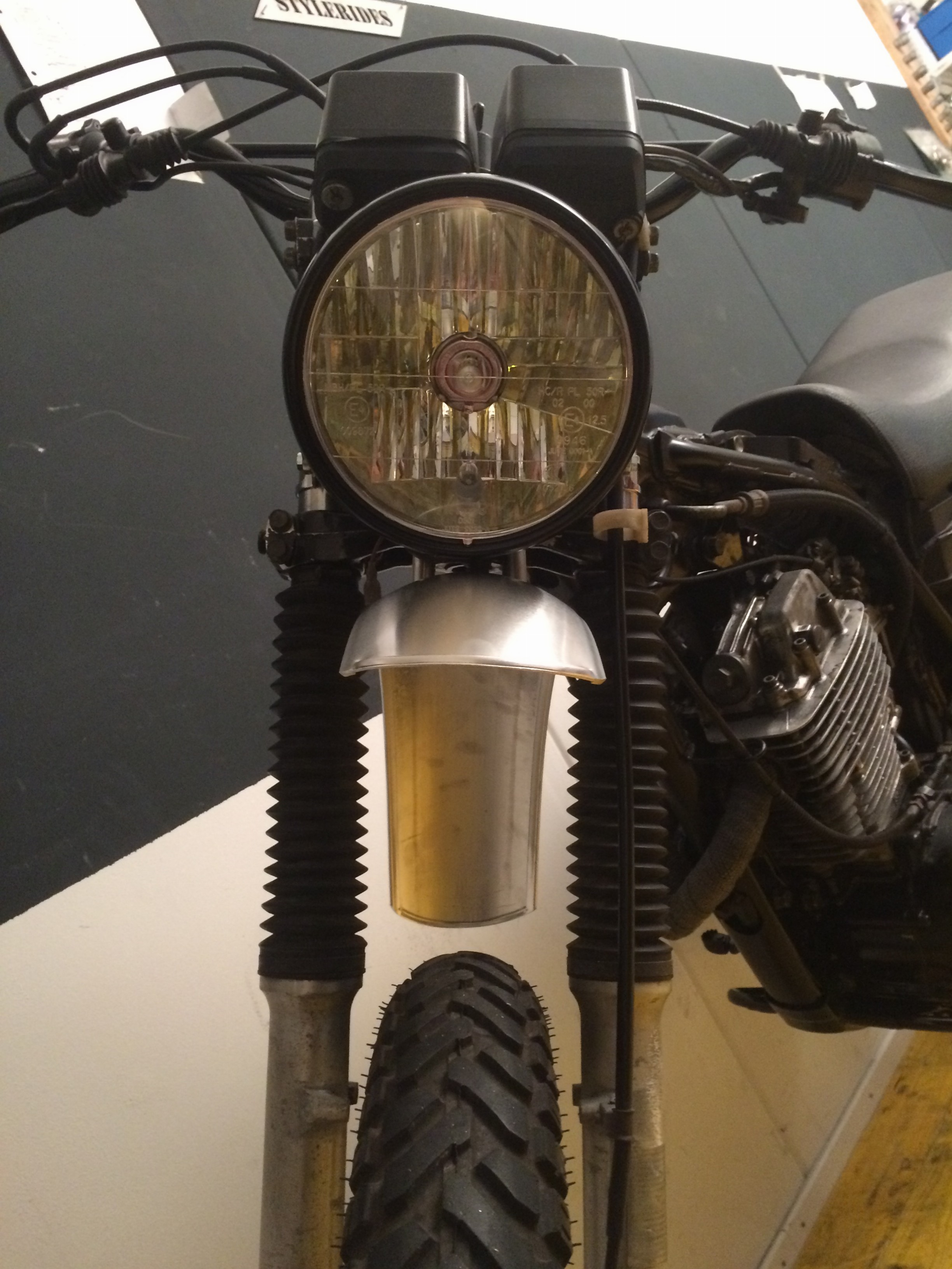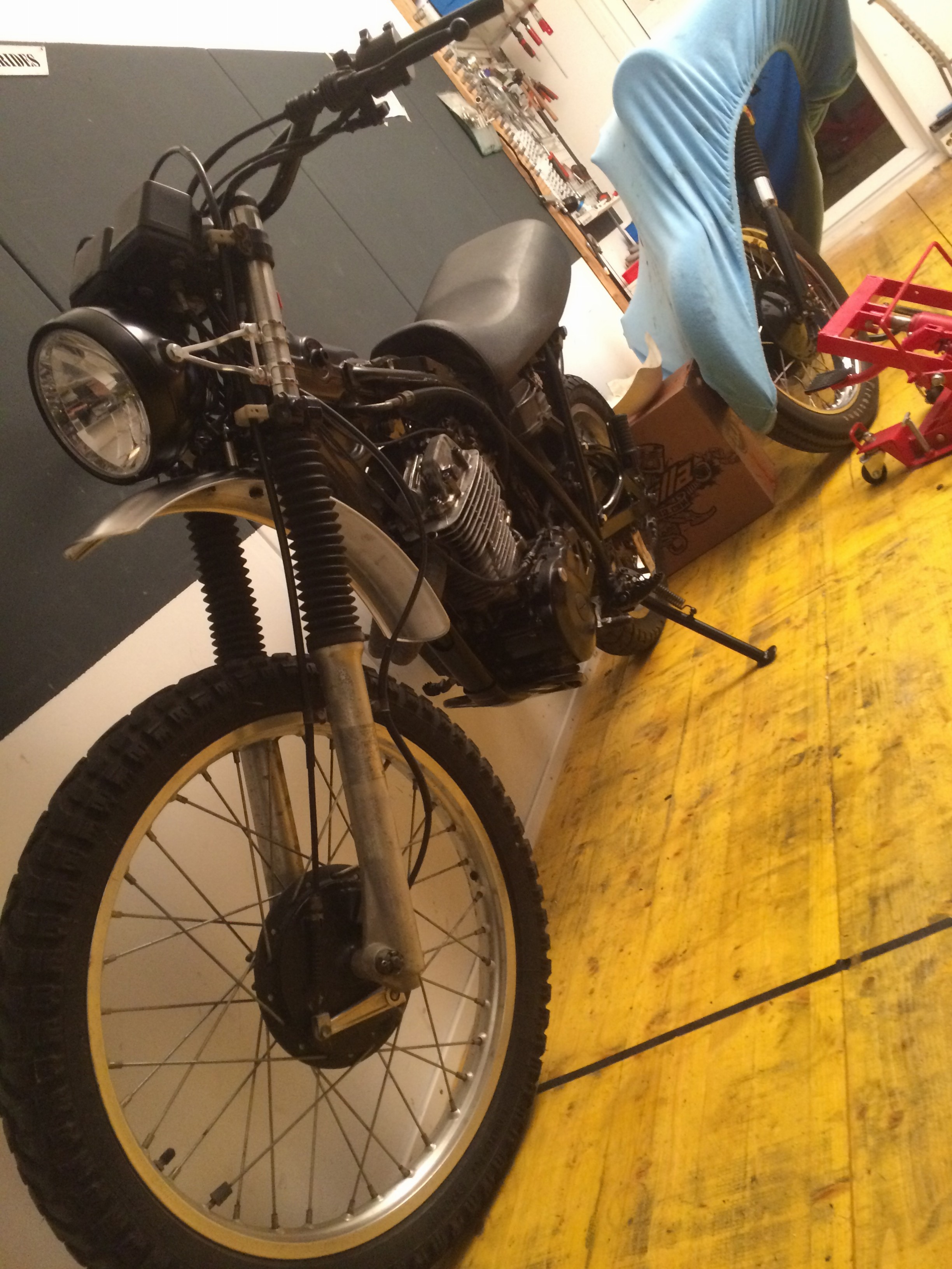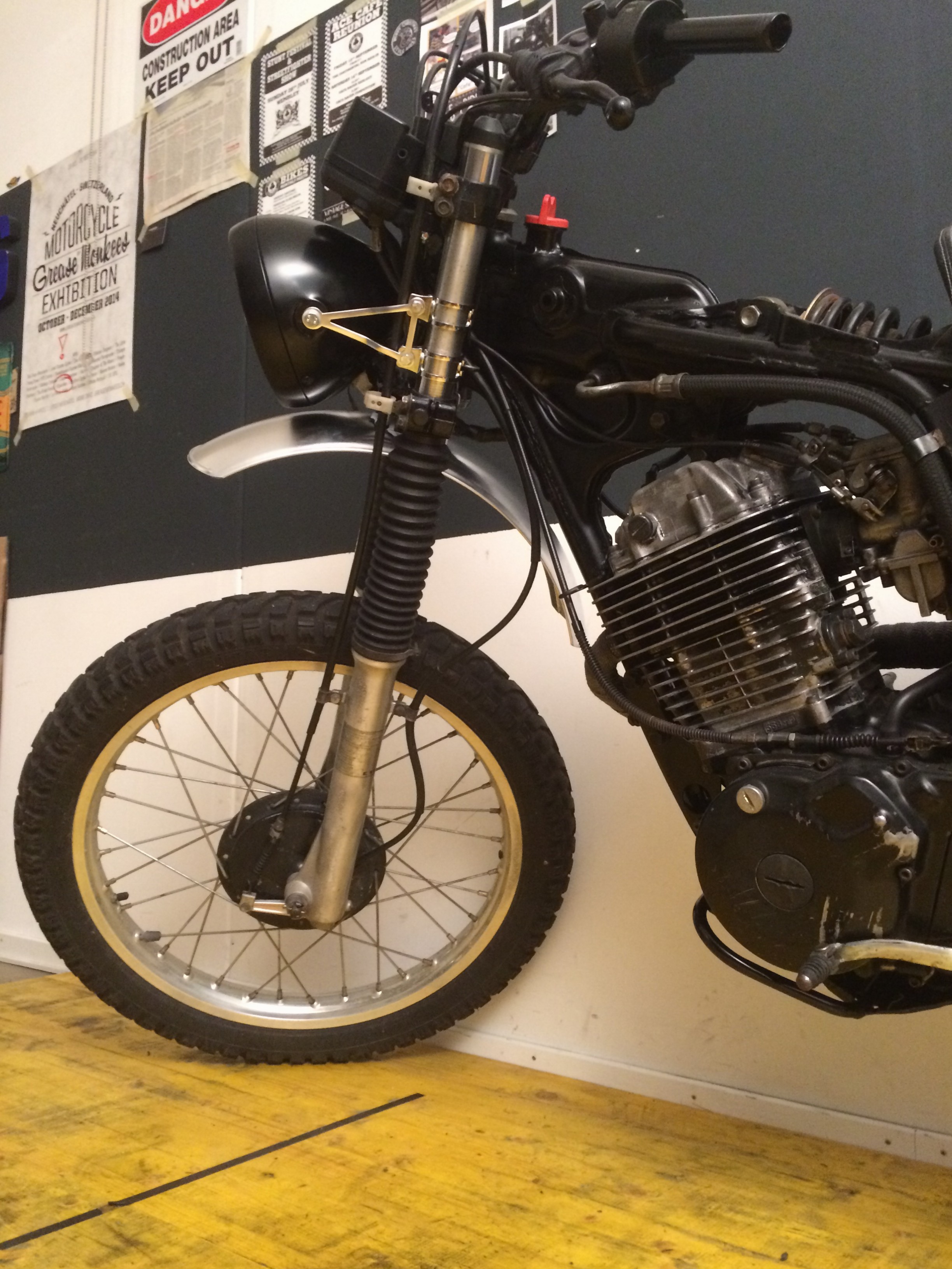 Next thing will be a little harder – the back part. And still no idea about the tank (don't like but don't find an alternative).
Keep you updated.