Menu
Here some more pictures of Sulfur…enjoy
.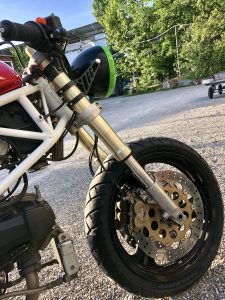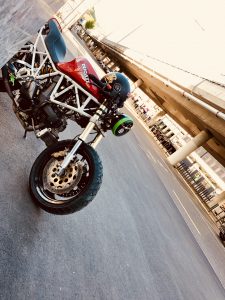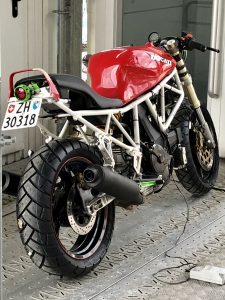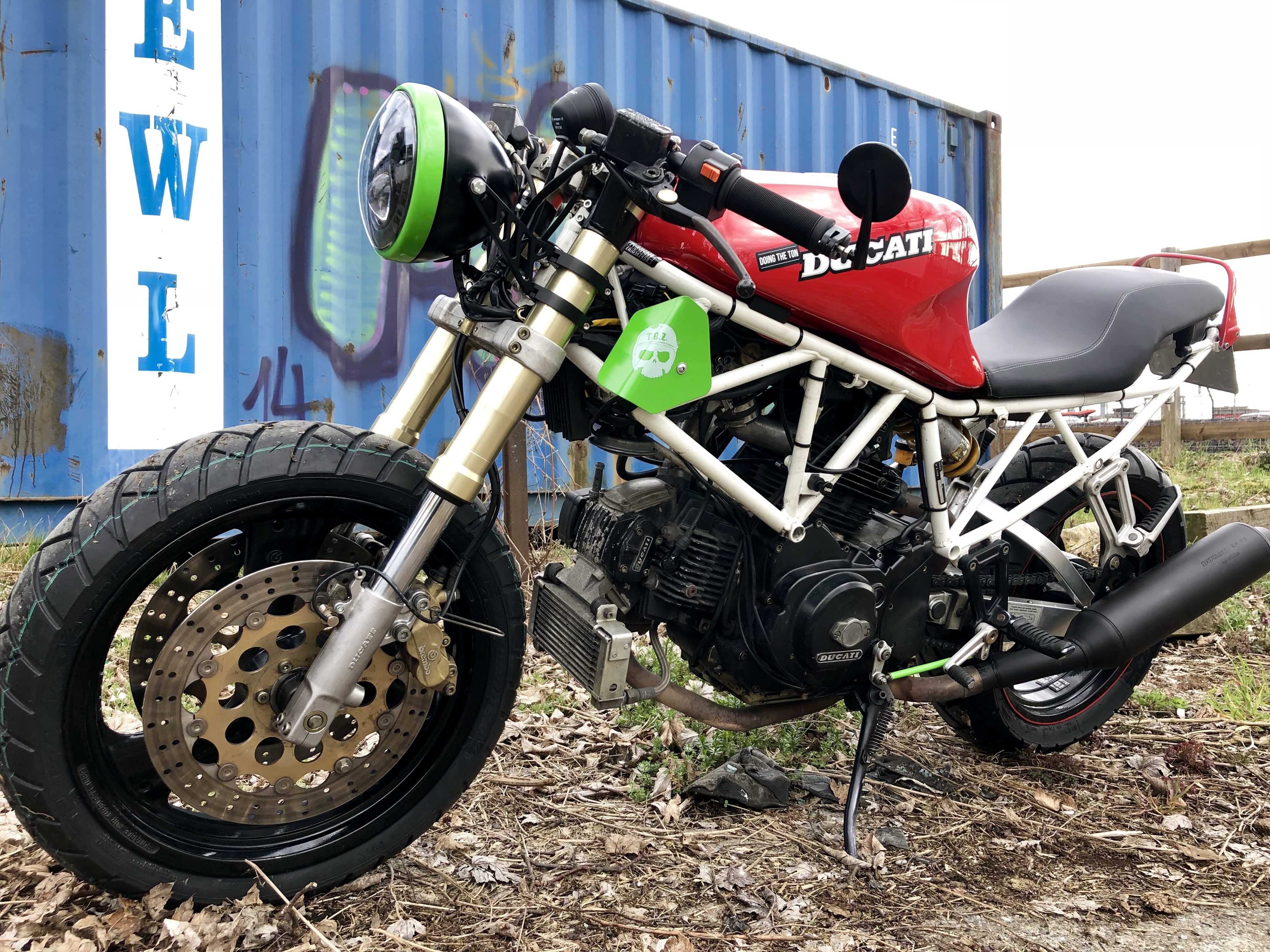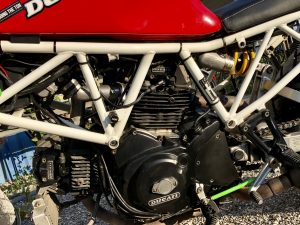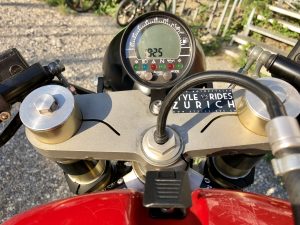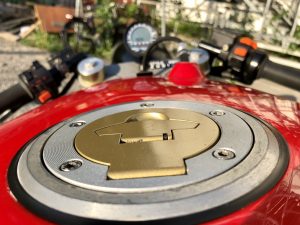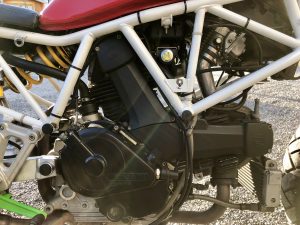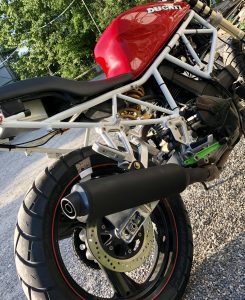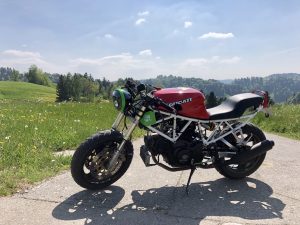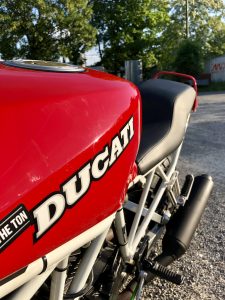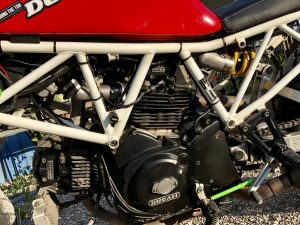 IMG_1194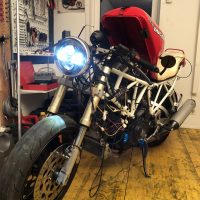 The wiring Sulfur is almost done. That son of a bitch took us quite some time…hours and hours of work as well as probably more than 500 kilometers of wire.
But: SHE'S ON! Shining like a star with that one-of-a-kind full LED light pattern.
Proud of our work so far and scared of all that lies before us😳. But it will be done and soon some more obvious changes chan be reported..
so far so good!!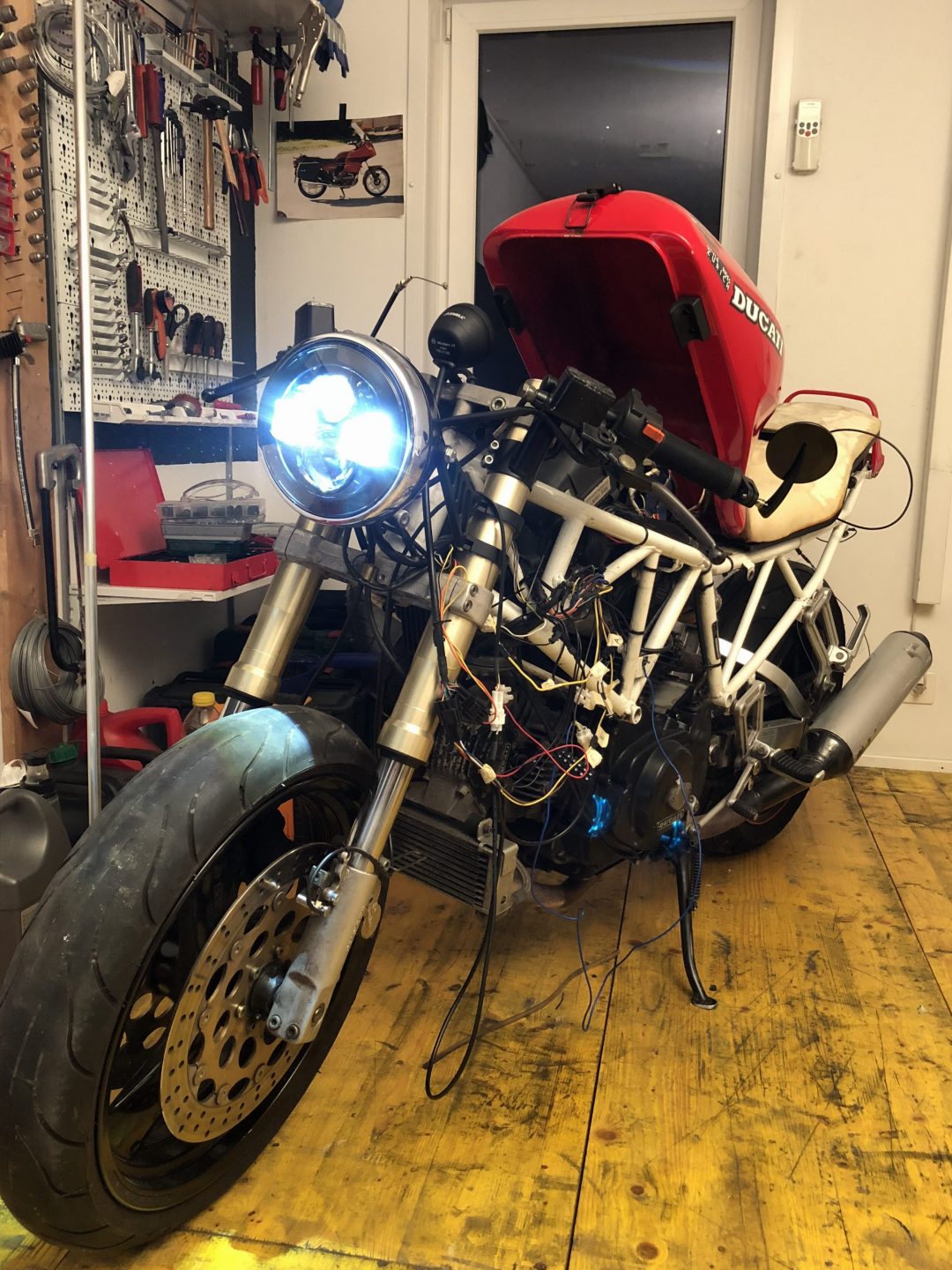 We have a brand new Bell Bullitt RSD Viva in size Medium in stock.
It is NEVER used and still in the original carton.
Regular Prize is CHF 649.00
Spezial offer is CHF 550.00
Spring ist still to come…that son of a b&%ch!
So there is still time to get yourself that nice and not-so-often-seen helmet in that oh-my-goodness quality
at that you-must-be-joking price.
So, come by and buy!
We just finished stacking-up our shop with plenty of helmets.
Biltwell baby!! Gringos, Bonanzas and one Gringo S…
DOT-approved.
We now have small ones to large ones – even extra large ones!
From black to white – even hazard orange!
From flakes to glossy – even flat!
And we are selling those beauties at an unbeatable price…
cash, credit or paymit.
Bonanzas will go for CHF 139.00*
Gringos are yours for CHF 169.00*
Gringo S sell at CHF 179.00*
*add CHF 10.00 for shipping within CH
Our shop is just full of it – so why not stopping by? Go ahead an try one on.
Treat yourself – 'cause spring is just around the corner.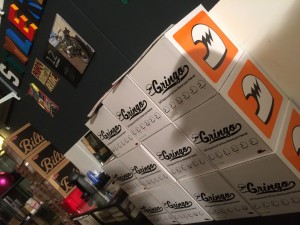 We'll be glad to help you.
Hi
This Tuesday, we got to the final look of Lukas' Kawasaki W650. Still – some adjustments are to be done.
But so far, this ist how she's looking:
lighter, lower, leaner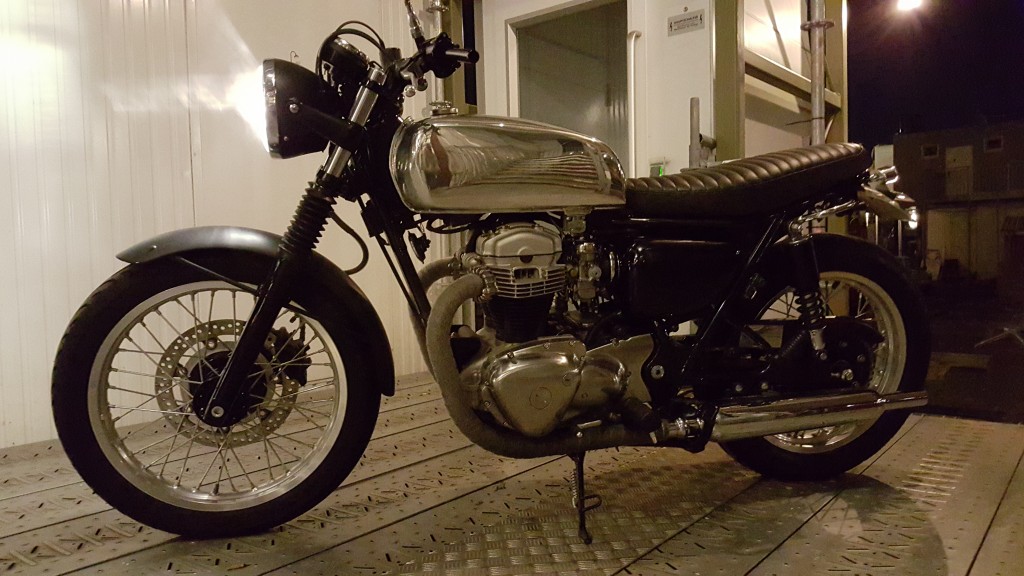 We put on a hand made gas tank in alloy, fitting almost perfectly with the custom seat.
An alloy rear fender brings a really slim line to the Kawa. A Tracker handlebar along with black headlamp brackets…Tadaa!!! …oh shoot – the exhaust wrap, of course. Now all that's left to do are the LED-mini turn signals – but they are so small, you won't see them anyway.
And maybe we should get rid of that front fender…
Thanks for following us and our project.
Some more pics will follow…
Patrick & Rene