Shop
Please select a category  to see our breathtaking Parts.

Items on SALE

Helmets

New Items

Bell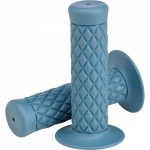 Parts

BiltwellExhaust

TorcElectrical

Goggles & ShieldsTiresSizing TableHandlebars
Notice: We are not able to carry all types and sizes in our tiny little showroom. Please allow up to two weeks delivery time.
But we always do have at least one of each label and some different sizes for you to try on. So please do not hesitate to drop by and try on. We accept TWINT.