Archive for the tag 750 SS
Zu verkaufen: Stylerides Projekt Sulfur
CHF 4'190.00!!!
Ab MfK und FAKT-zertifiziert, servicegepflegt, zuverlässig und jederzeit bereit zur Probefahrt.
Alles Weitere findet Ihr auf: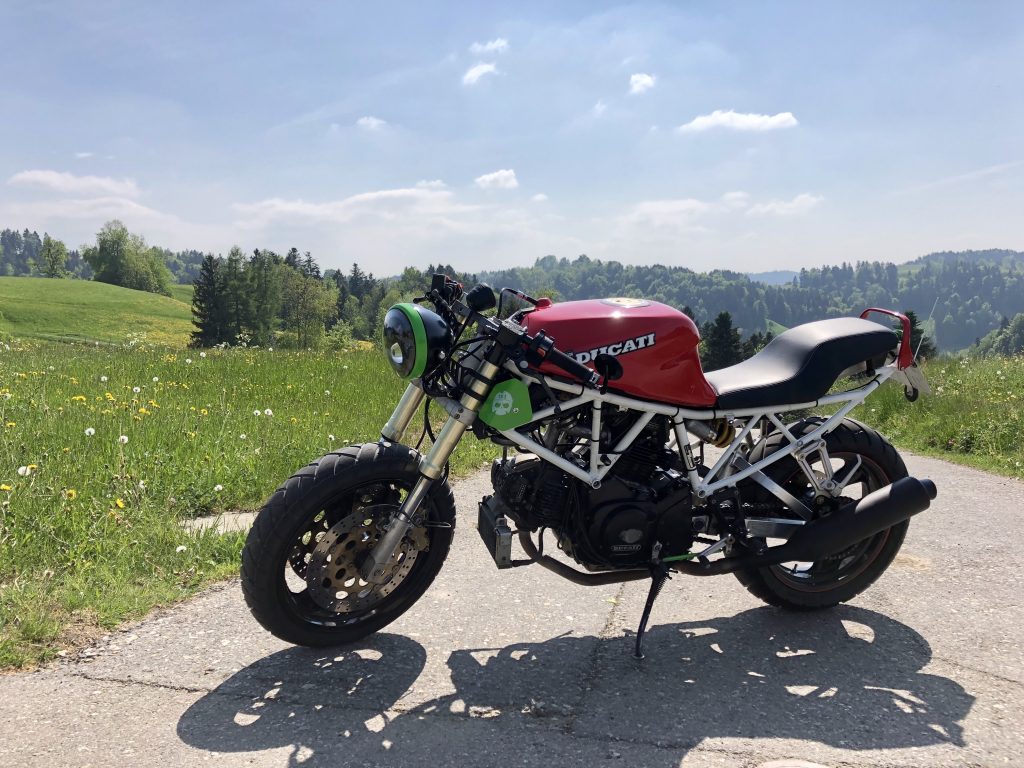 Finally! Exactly one year after introduction of our newest buy, one long and cold winter and many Tuesday evenings in our atelier, it is finally time to spread the message: "It is done"! We are proud to present you the latest element "Sulfur".
That bike came to us as a Ducati 750 SS Carenata in a technically splendid shape. With an engine running smoothly and not losing any of its fluids: that means something – after all it's an italian bike :-) So we took her in and welcomed her in our beauty salon.
It was clear to us from the beginning, that it had to be a cafe racer. There ist no frame an in-line Vee-Two that has more character and legend around it as the Ducatis. This needs to be shown to the world. So all the body-parts (Carenata) flew off at first. From there, one leaded to another…and in the end, pretty much every cable had to be changed. You don't really see it – but we can tell. Took us dozens of hours to get that clean and still very technical look. Sometimes heaven – sometimes hussle!!
But why writing so much…see for yourself.