Archive for the tag Event
Hey guys. The weather will be fine 2day. So there is (almost) no excuse to not show up.
This will be our route
See you soon.
Patrick  & Rene
Gentlemen, it's really happening!
T.B.Z. – a cooperation project, founded by Dani from Denim & Iron (Get your riders gear there!!)
and Stylerides Zurich (Get your steel horse there!!). Thanks to Zorniges Zweirad for joining our idea!!
There's only one goal: Team-up with other Nitroleptics for a ride and share the passion to ride in style.
So, if you want to stay in the loop and be on top of it all: Find us on Facebook and be our friend.
This is what we have for you all so far: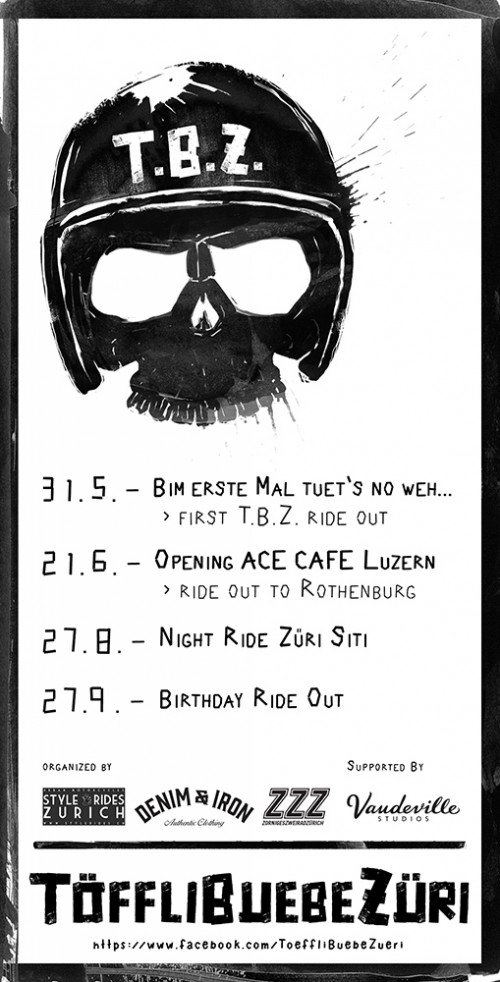 PuTTY