Archive for the tag Project
Finally! Exactly one year after introduction of our newest buy, one long and cold winter and many Tuesday evenings in our atelier, it is finally time to spread the message: "It is done"! We are proud to present you the latest element "Sulfur".
That bike came to us as a Ducati 750 SS Carenata in a technically splendid shape. With an engine running smoothly and not losing any of its fluids: that means something – after all it's an italian bike :-) So we took her in and welcomed her in our beauty salon.
It was clear to us from the beginning, that it had to be a cafe racer. There ist no frame an in-line Vee-Two that has more character and legend around it as the Ducatis. This needs to be shown to the world. So all the body-parts (Carenata) flew off at first. From there, one leaded to another…and in the end, pretty much every cable had to be changed. You don't really see it – but we can tell. Took us dozens of hours to get that clean and still very technical look. Sometimes heaven – sometimes hussle!!
But why writing so much…see for yourself.
Some more significant work has been done! Exhaust Wrap in shiny bronze will bring some glam to the Project Savage. By the time, the tissue is all dried out und baked, it will be much more shiny.
In the meantime, we could also finish the one-of-a-kind-special-custom-made rear frame which perfectly matches and, in combination with the brat-style seat, toooootally changes the look!
Kudos to Patrick Liechti, couldn't be done without you!
soooo, we guess, we're on track with this one…
Enjoy your weekend!
Little by little, step by step, piece by piece…
Some more things are done or almost done.
Gone are the handlebar risers…but we are gonna need a new style of handlebar…

Since the rear fender is gone out the window, a custom-mad type of mudguard and electric mount plate is in place…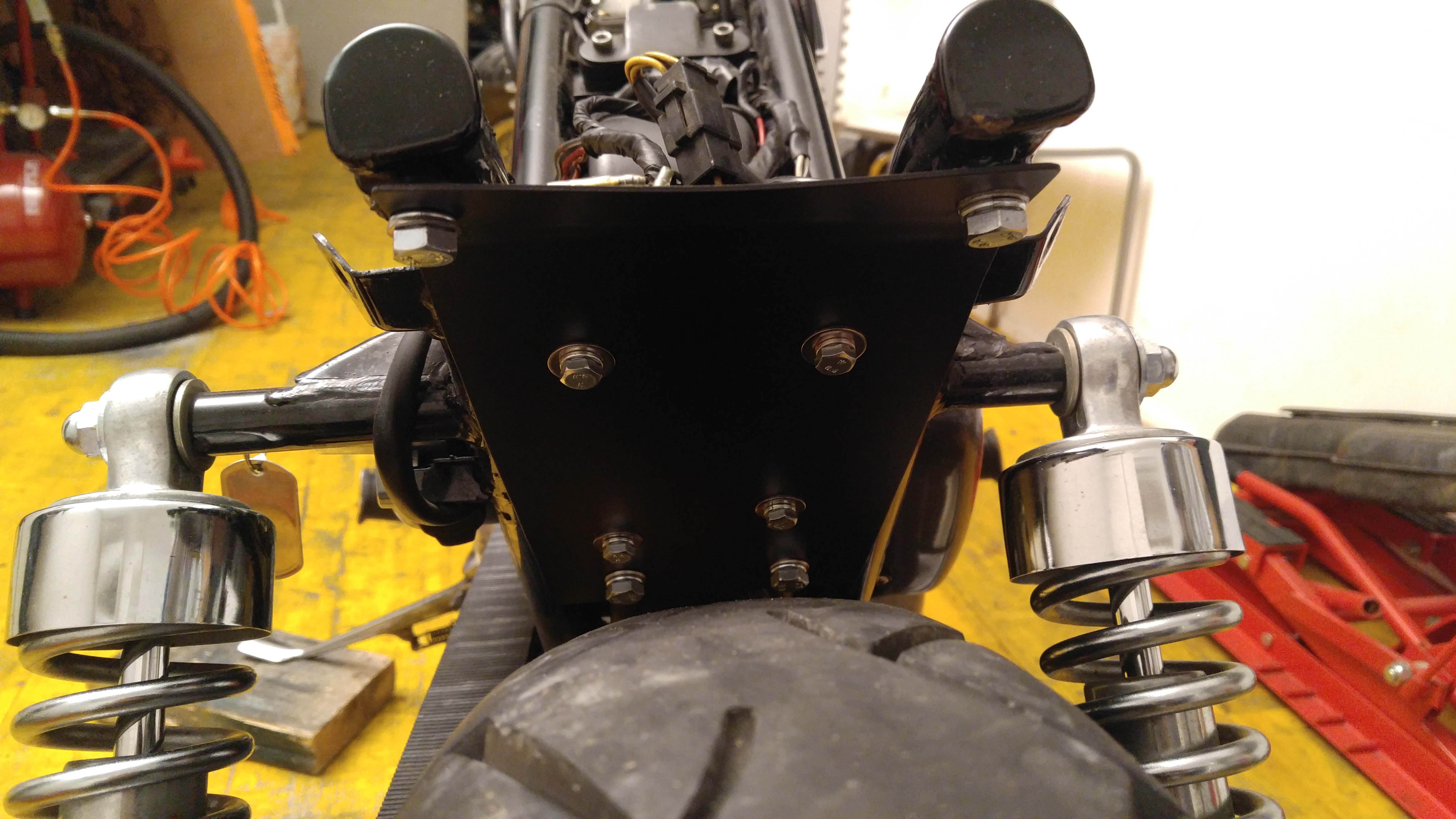 The gas tank has undergone an total makeover – it is now much sleeker, not so "Savagy" anymore…still quite a way to to…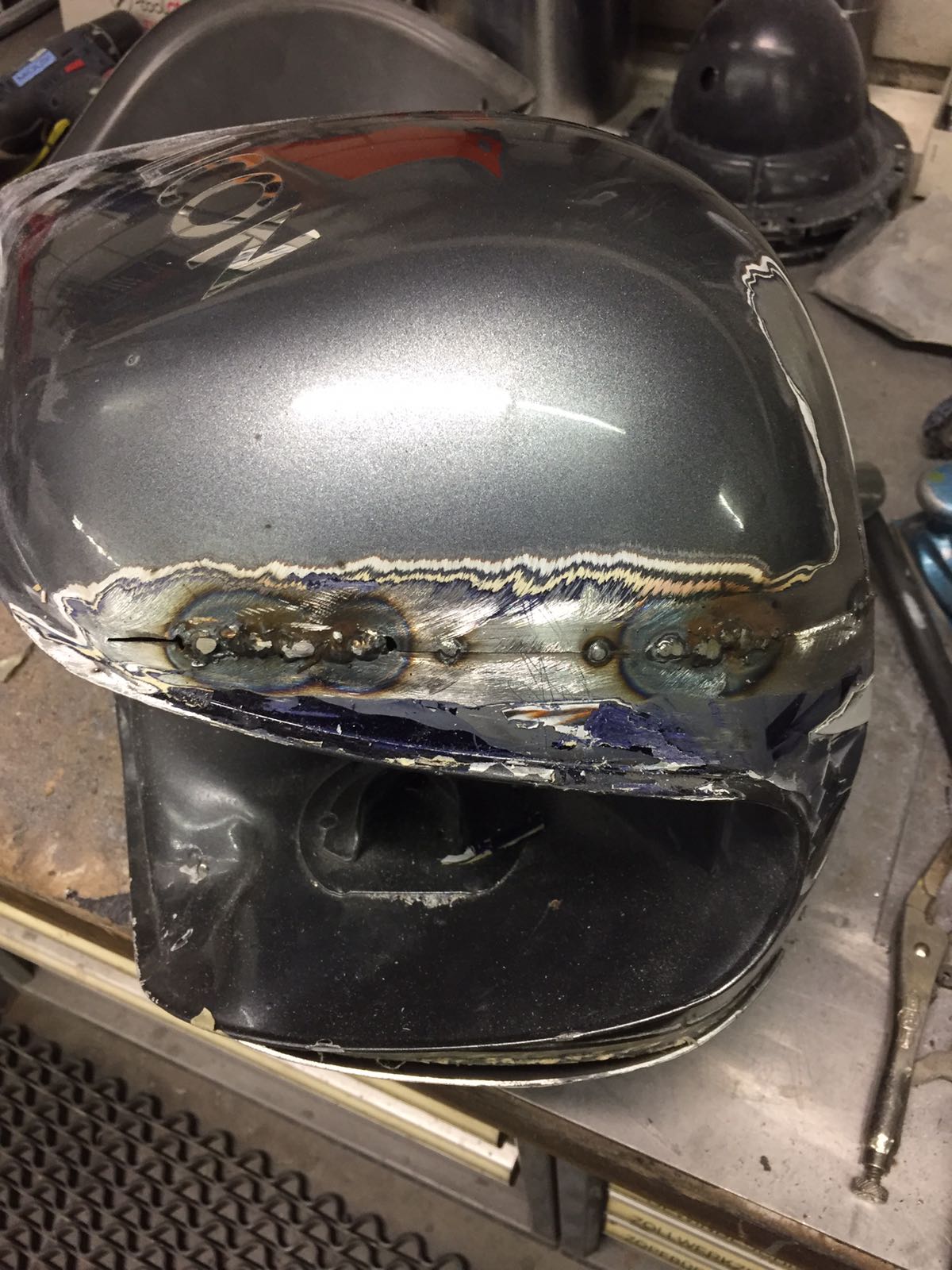 But, as we said…still a long way to go…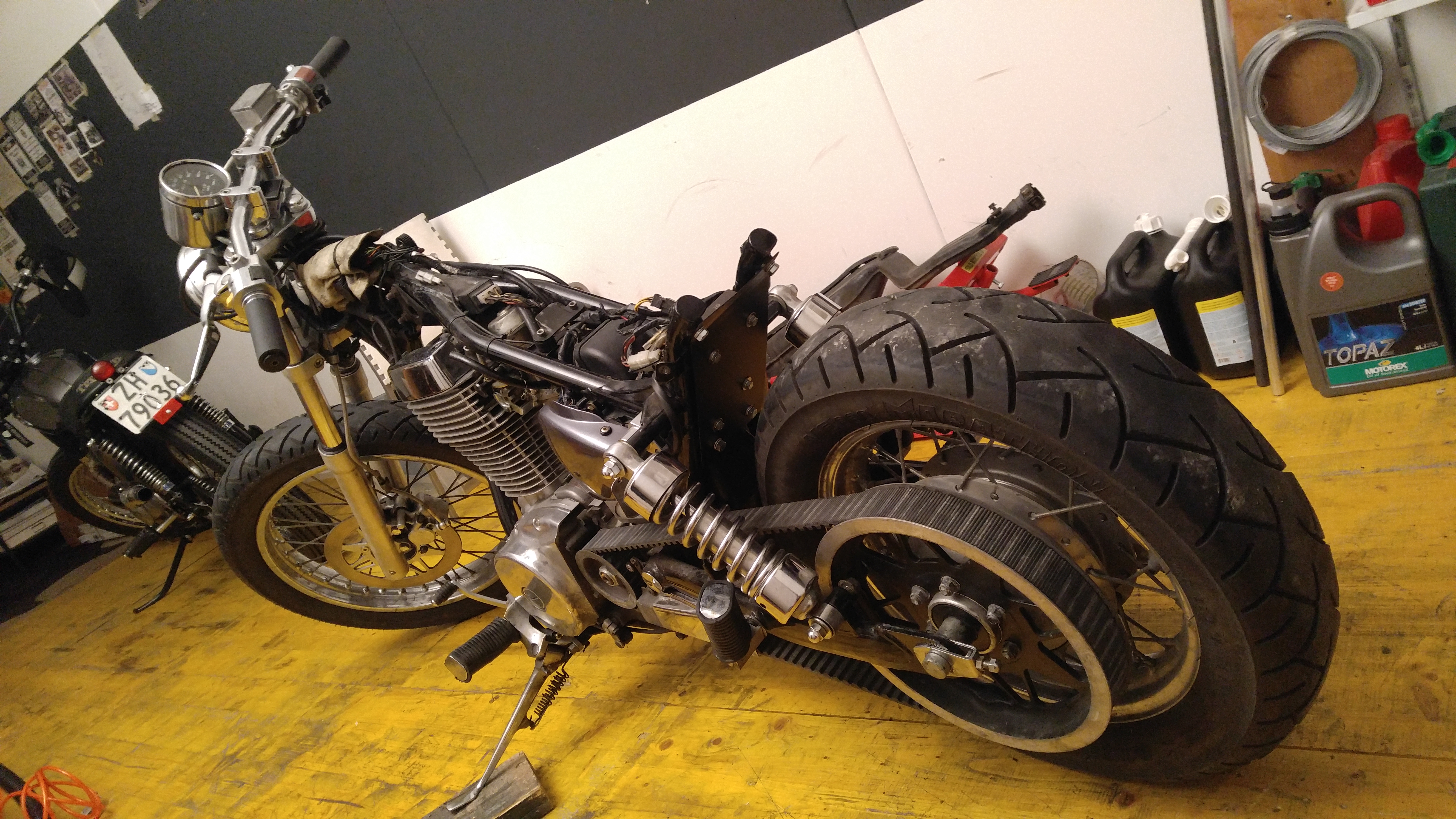 we'll keep you posted.
Patrick & Rene
Hi guys
Lately, we started with modifying the gas tank. We guess you must admit, that those things are really not the most beautiful part of a Suzuki Savage…Soooo….why not grabbing a flex and start doing what's to be done?
We will show you the final outcome at a later stage. There is still a lot to be done – and it is not as easy as expected. But in the end, everything will be good. And if it is not good – then it's not the end :-)
Cheers,
Rene & Patrick